GGLC Youth aims to disciple all youth with a biblical focus as well as offering fun and engaging activities.
Youth is run by leaders associated with Golden Grove Lutheran Church on a fortnightly basis, alternating between a games night and a Get Real Testimony Night. The purpose of our Get Real Testimony Night is an opportunity for the youth to hear about faith testimonies from the leaders and there is a time to discuss key elements and how they apply to our lives.
The general layout of a youth night is as follows:

7:15pm – Activities
8:30pm - Small Group
9:30pm - Home Time
Activities are based around bonding with one another. Each small group time we look at part of the theme for the term. Activities may include:
· Blowdart skirmish
· Campfire nights
· Service nights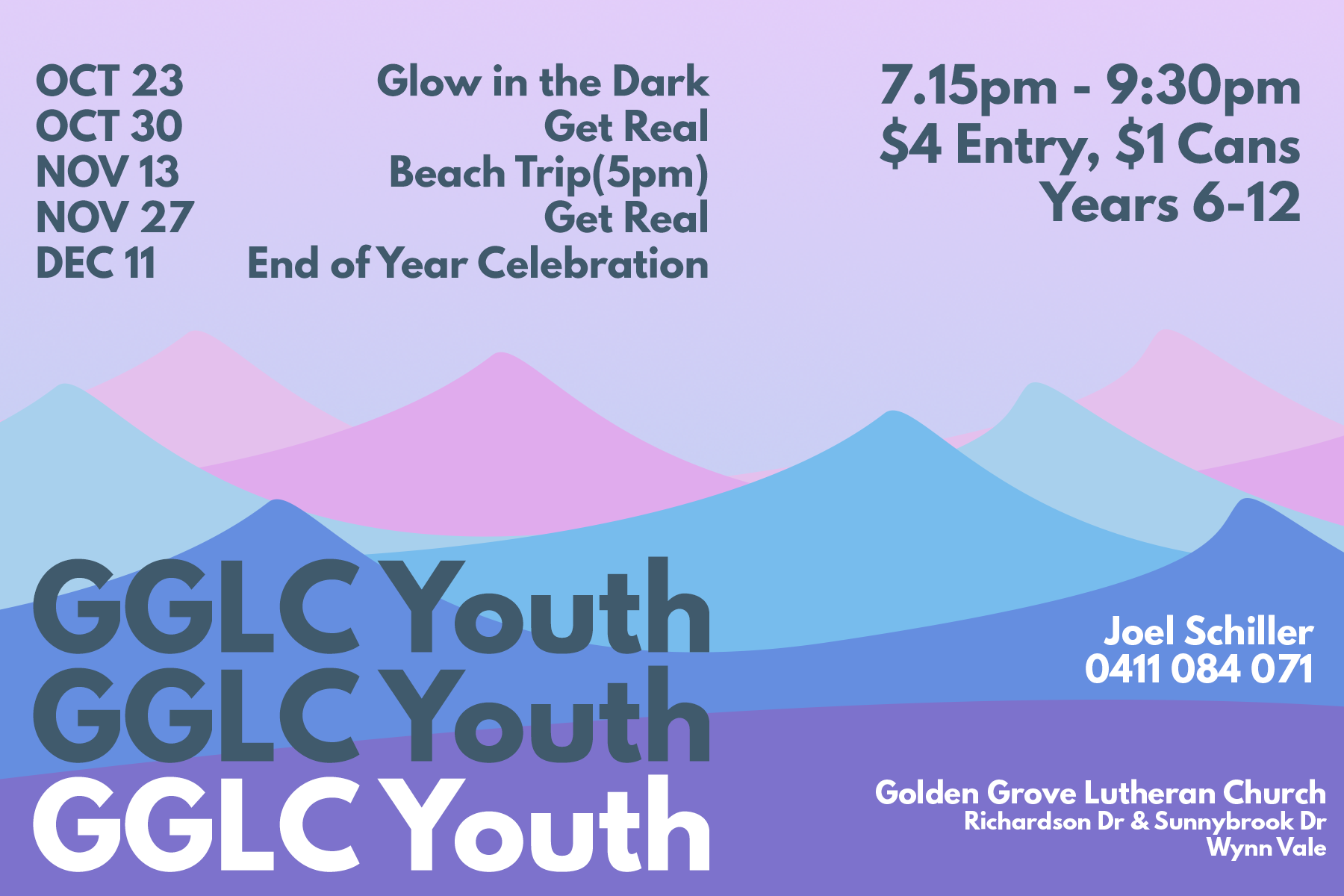 Please note that there is a compulsory form for the parents/ caregivers to complete. The forms are available for completion on the night or the youth can come along with it already completed by downloading and printing it out from the link below.