Community Fete 2022 Site Plan
Last updated: October 29
Vendor site allocations are shown on the Stallholders page where you can click on the individual location links to see where each stallholder is situated.
Below is the layout of the site overall and the detail maps of the individual areas.
Note for Stallholders - as there is the chance of rain, the wet weather plan has been swung into action. Stallholders who were initially on the oval have been moved to one of the other areas and courtyard tables have been moved further under cover. If there are any concerns with these changes, please contact the fete director.
Site Layout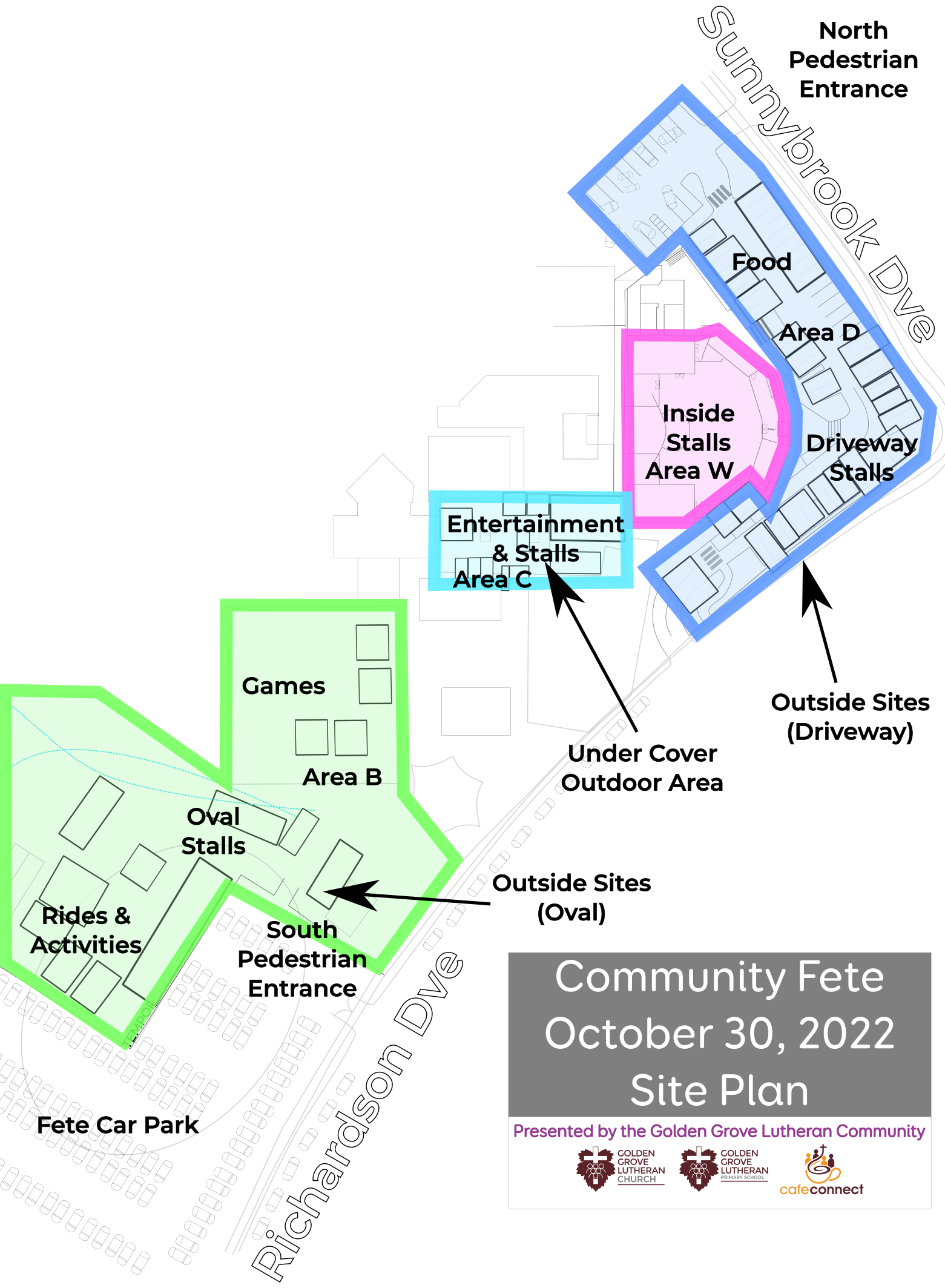 ---
Inside Stalls (Area W)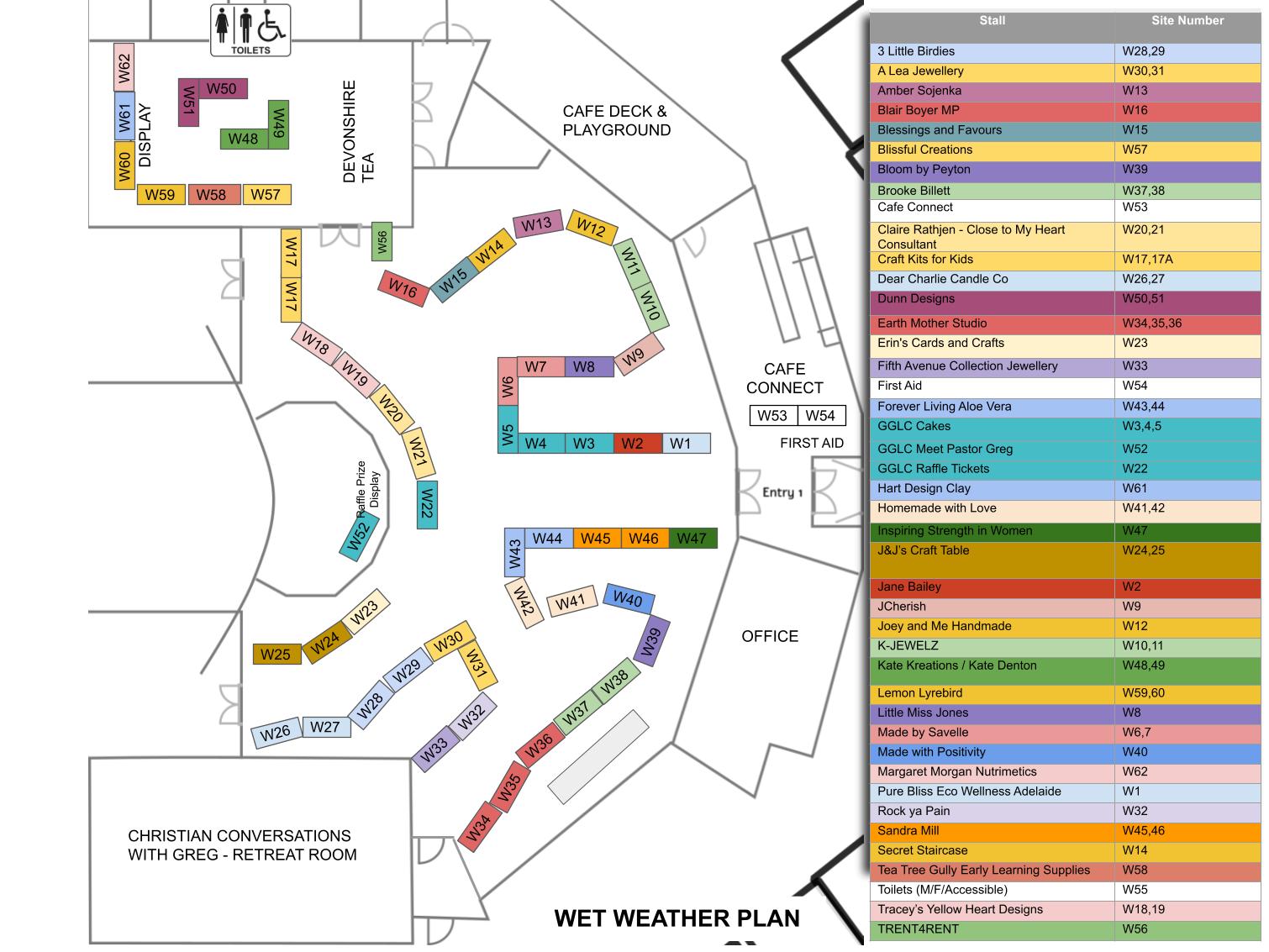 ---
Outside Stalls (Driveway) (Area D)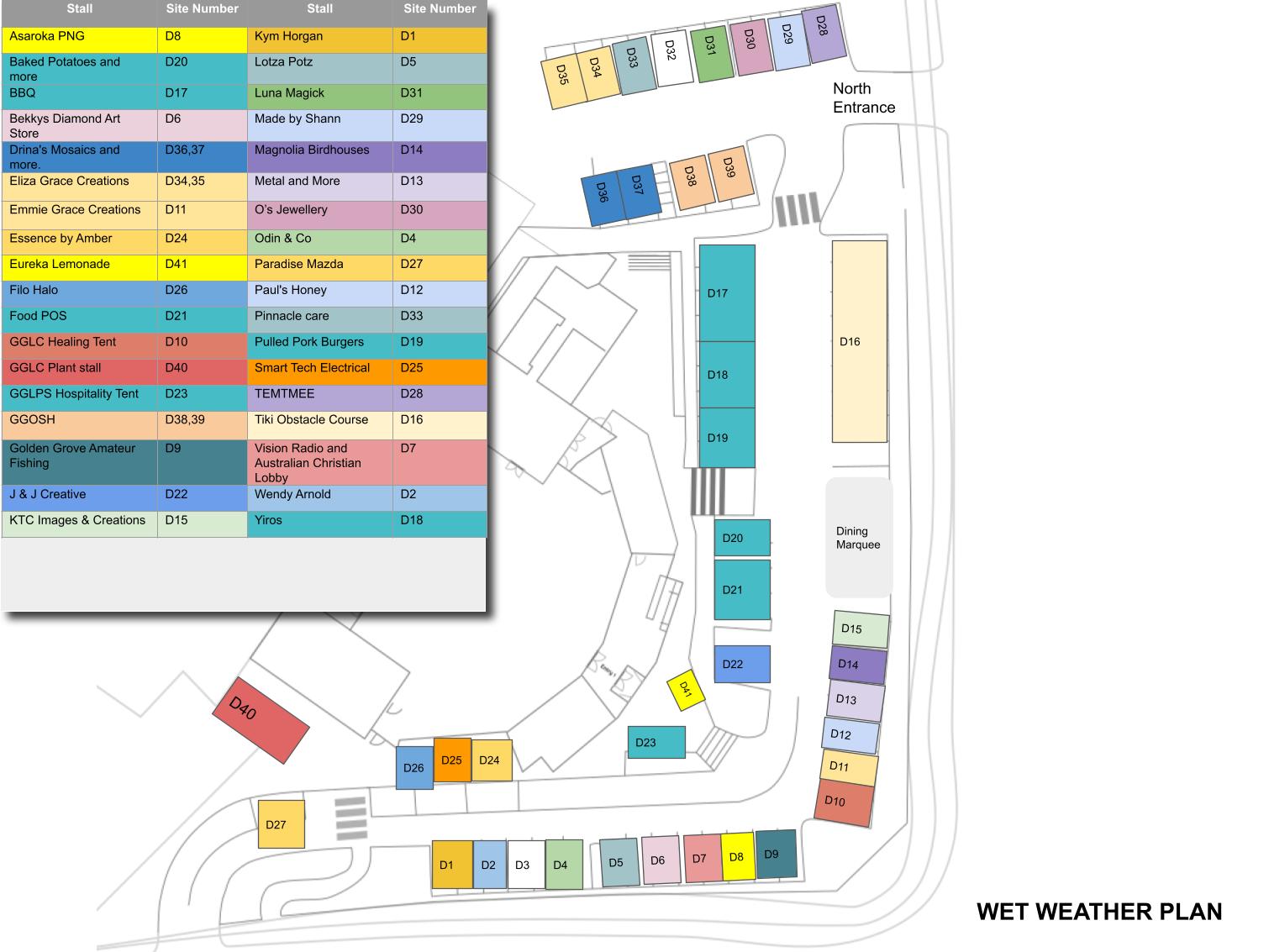 ---
Under Cover Outdoor Area (Area C)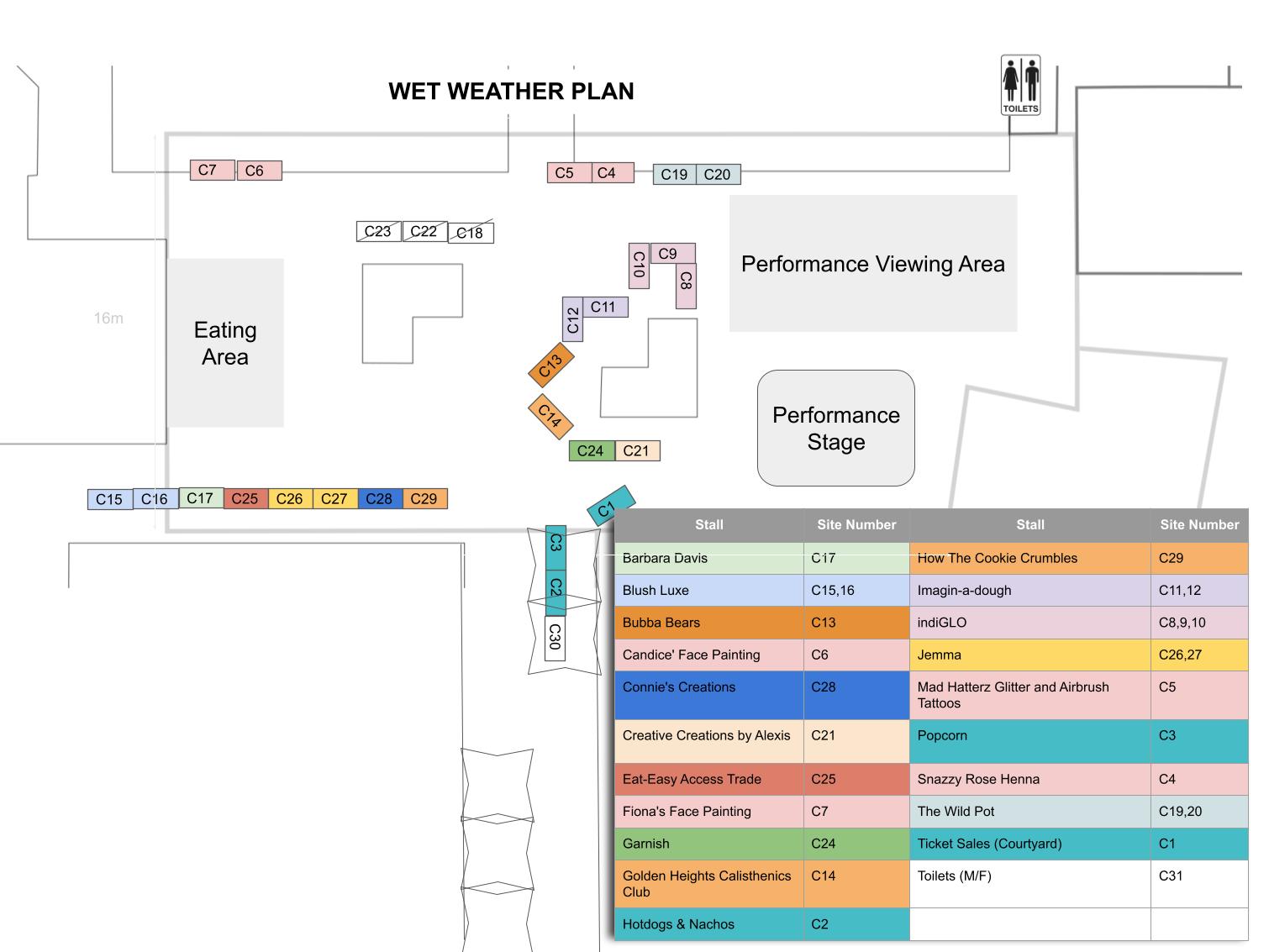 ---
Outside Stalls (Oval) - Area B